DHH Med Spa Scottsdale
Award Winning Med Spa featuring a wide variety of high-quality, authentic, aesthetic & beauty treatments like fillers, facials, body treatments, weight loss and more!
Arizona Award Winning Med Spa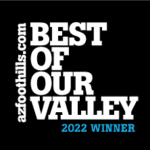 Best Botox in the Valley
AZ Foothills Magazine
2019, 2021, & 2022 Winner.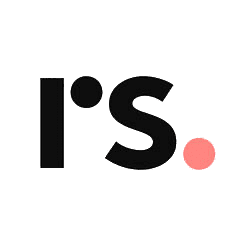 Most loved Injector
RealSelf Awards
2018 & 2019 Winner.

The Best Of Arizona Business

Winner in the category of Cosmetic Treatments, Weight Loss Management & Hormone Therapy.
A Med Spa You Can Trust
Our customers call us "Best of Our Valley" because we care deeply about you and your overall well being.
Feel the DHH Med Spa difference on your first visit.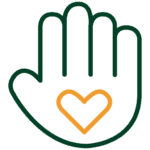 Quality Care
We are board certified. Years of expert training makes us the best in the aesthetics market. Megan is the Medical Director of many RNs in Arizona and perform advanced training for other injectors.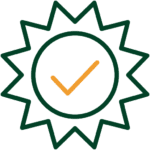 Authentic Products
We treat both men and women with the best authentic products available in the Scottsdale / Phoenix area. We are proud to only use authentic products direct from the manufacturer. In addition to authentic injectables, we offer SkinBetter, PCA Skin Care, SkinMedica, and Alastin as well as other products to help you take care of your skin and look great.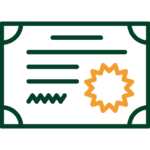 Experienced Staff
Cosmetic procedures require specialized education and training. With over 8 years of experience, our staff is known for providing excellent, natural results.
Schedule an Appointment
Book your appointment online with our easy-to-use and convenient online scheduler. Book a consultation to learn more about your desired treatment, or pick a specific treatment like Botox, Emsculpt, Sculptra, Juvederm and more!
Med Spa services & aesthetic treatments for a more youthful appearance.
DHH Med Spa, located in Scottsdale, Arizona, has been providing top-of-the-line aesthetic treatments for the last 8 years. Over the years, DHH Med Spa has won a variety of awards including Best Botox in the Valley, Most Loved Injector, and Best of Arizona Business in the category of cosmetic treatments and weight loss management. DHH Med Spa certified professional's pride themselves on using authentic, FDA-approved products and cutting-edge equipment. We have built trustworthy relationships with our clients all over the valley including Scottsdale, Phoenix, Paradise Valley & Fountain Hills. We were even featured on ABC news showing the importance of choosing a trust-worthy medical provider.
Authentic, high-quality treatments by highly trained specialists. Your personal wellness is our #1 priority.
We offer the latest, authentic medical aesthetics procedures and products, and regularly expand our offerings, adding new services and products as they become available. Looking for high quality Botox injections? Not only are we the best Botox in Scottsdale, but we were also voted Best Botox in the Valley in 2018, 2019, and 2022. We offer a variety of neuromodulators to reduce wrinkles including Botox, Xeomin, Dysport, and Jeuveau. We also specialize in dermal fillers like Restylane, Juvederm, Radiesse, Bellafill, & Versa to safely add volume. Along with Botox & fillers, we offer Sculptra, PRP/PRF injections, RF microneedling, PDO threadlifts, Emsculpt, Agnes Precision RF, chemical peels, diamond glow facials, IV therapies, & much more.
We deliver the highest level of care with patient safety as a top priority, that is why we have devices such as accuvein and clarius ultrasound. We strive to give our patients natural-looking results and enhance their natural beauty. After a visit to DHH Med Spa, you will leave looking rejuvenated with younger looking skin.
We understand investing in your skin may be a big step for you and we want to make you feel comfortable and confident in your decision to receive a treatment. During your consultation pricing will be reviewed prior to treatment- no surprises here! When you are ready to invest in yourself, you can call/text DHH Med Spa to book your appointment during office hours or utilize our online booking to schedule your next appointment with us. We look forward to enhancing your natural beauty and lifestyle.
Giving back is important to us! We donate to local rescues and always welcome donation in our office.
Follow
DHH Med Spa's
Instagram